Personal Collections
Manuscript collections, diaries, and the correspondence with a focus on individuals involved in regional missionary work, settling Salem, and developing Willamette University.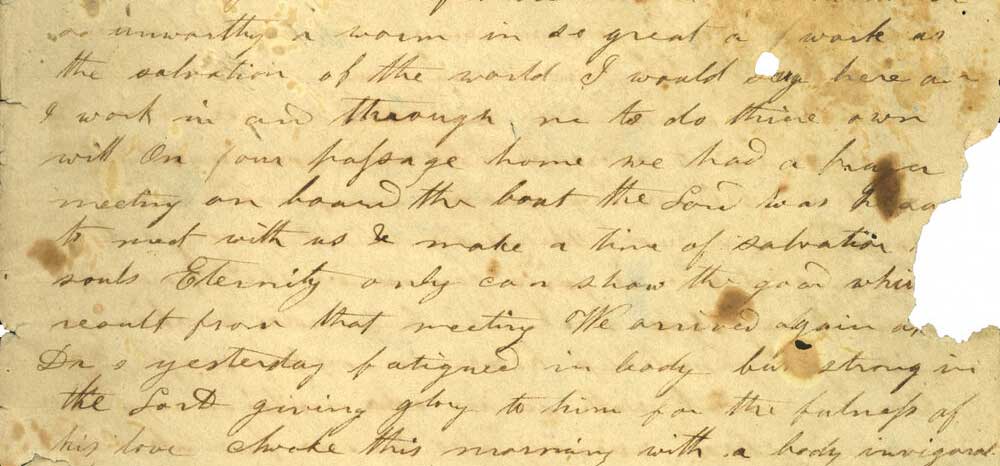 Browse By
Collections
Results Per Page
Sort Options
Among the treasures in the archives of the Oregon-Idaho Annual Conference of the United Methodist Church in Salem, Oregon, is a small diary kept in 1862 in the Willamette Valley of western Oregon by David E. Blaine.

The Chloe Clarke Willson journal documents Willson's journey aboard the ship Lausanne and her experiences as a Methodist missionary teacher at the Oregon Institute (later Willamette University) in Salem, Oregon.

The James H. Wilbur papers consist of his travel journal, correspondence, legal and accounting papers dating from 1850 to 1887.

Transcribed diary of Janette McCalley Stowell.

Letters written by Union soldier, John D. Beach, to his mother during his time in service with the Illinois 55th Regiment, Company G, covering the years 1861 through 1865.

Letters written by John. G. Burggraf to his family from 1860 to 1865.

The Charles E. Larsen Chemawa Indian School collection is a compilation of Chemawa Indian School and Northwest Native American history dating from the late nineteenth to early twentieth century.

The Ken Jacobson photographs consist of digital copies of photographs taken by Jacobson during the Willamette University football team's 1941 trip to Hawaii.

One hundred and sixty-one black and white and color images document Willamette University and the city of Salem, Oregon from the early 1900s through 1990.

Includes early photographs of Salem landmarks and Eastern Oregon.